Flu symptoms also occur unexpectedly. People at a greater risk of complications, such as those with chronic lung disease, should obtain medical care as soon as possible. Treatment can include antiviral medication, which may alleviate symptoms if started within a day or two of being ill.
Influenza symptoms include:
Sudden high fever
Headache, muscle aches, and joint pain
Coughs and Chills
Nasal congestion and runny nose
Nausea, vomiting, or diarrhea can occur but are more common in children than adults.
Sore throat
Fatigue
You may recover from flu in a few weeks, although some people, especially the elderly, can remain tired for a long time after the other symptoms have subsided.
The effects of the flu on school-age children and teenagers are close to those of adults. Temperatures in children range from 103°F to 105°F, which is higher than in adults. The flu is difficult to diagnose in preschool children and babies since the symptoms are so close to illnesses caused by other viruses.
If you have the symptoms mentioned and the flu is spreading in your city, please call a healthcare provider right away.
What Causes the Flu?
Influenza viruses infect the nose, mouth, and lungs, causing the flu. These viruses disperse as those with the flu cough, sneeze, or speak, releasing virus droplets into the air and possibly into the mouths or noses of others. You may also contact the flu by touching a substance or object with the flu virus on it and then touching your mouth, eyes, or nose. For you to know how best to tackle your flu, you must know its influenza causes and treatments you might want to try.
You will spread the flu until you know you're sick, starting one day before symptoms appear and lasting up to five to seven days after being ill. Some individuals, including young children and those with compromised immune systems, may infect others for an extended period.
Flu Risk Factors
Influenza is a potentially fatal disease for someone who is at high risk. Among the diseases that put people at risk are:
chronic lung diseases such as asthma, COPD, bronchiectasis, or cystic fibrosis
heart disease
chronic kidney disease
diabetes or other chronic metabolic disorder
morbid obesity
severe anemia (including sickle cell anemia)
diseases (HIV, AIDS) or treatments (steroids, chemotherapy) that suppress immunity
liver disorders
children and adolescents who are receiving long-term aspirin therapy
Can you prevent influenza (flu)?
Real. If you have the flu vaccine, you should be immune to the virus for the rest of the flu season. The vaccine is administered as an injection or as a nasal spray. To be safe, you must have the vaccine every year in the fall. The vaccine does not permanently cure the flu, but it makes it less harmful if you catch it. The vaccine is effective for everyone, including pregnant mothers. The 'flu shot' would not give you the flu.
Furthermore, specific antivirals (Relenza and Tamiflu) used to treat flu can also avoid flu in people who have been in direct contact with people who have the flu.
Since the flu is so infectious, you should take the following precautions to avoid contracting or spreading the virus: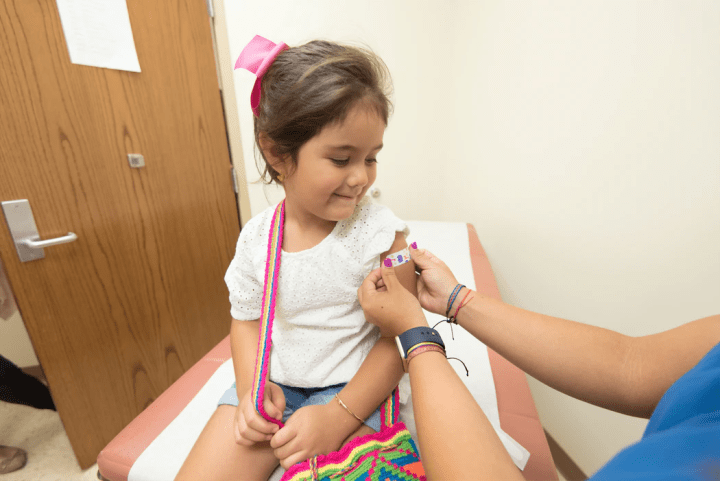 Avoid being around crowded places when you do not feel well, especially when you have a fever.
Using soap and water, wash your hands frequently. If you can not wash with soap and water, use alcohol-based hand sanitizer.Avoid touching your nose, eyes, and mouth.
Eat well, exercise, and get your eyes to rest.
Consider taking multivitamins and supplements to help your immune system.
Who should get the flu vaccine?
Every year, anyone aged six months and up is advised to have an influenza vaccine. You will defend yourself and everyone around you. Individuals with any of the following symptoms are at a high risk of getting the flu:
Lung, kidney, liver, and neurologic disease.
Diabetes.
Heart problems.
A disease that weakens the immune system or taking medicine weakens your immune system.
Blood disorders.
You're obese
You have a higher risk of becoming seriously ill from influenza if you:
Two years younger, or over 65 years old.
If you are pregnant.
If you consume aspirin regularly.
Live in a nursing home.
You may spread influenza to patients and other healthcare workers if you work in a healthcare facility, but you are not at a higher risk of being critically ill. CDC recommends that anyone above six months has a flu vaccine, provided there are no contraindications. Individuals who are not at high risk are included.
Should I not get vaccinated against the flu?
You should not get an influenza vaccine if you're:
Had an allergy reaction to a previous dose of any influenza vaccine
Have a fever
You can also get the nasal flu vaccine. The following people should not get this if:
They are children and adolescents who are taking aspirin or any medication therapies containing salicylate.
They are children who are 2-4 years of age who have been diagnosed with asthma.
Children or adults whose immune systems are compromised for any reason, including drugs or HIV infection.
Caregivers or close contacts of severely immunosuppressed people who need a protected environment.
Pregnant people.
People who have received antiviral drugs to treat the flu within the past 48 hours.
Treatment
To cure the flu, you need to relax and drink lots of fluids. However, if you have a severe infection or are at high risk of complications, your doctor can recommend an antiviral medication to treat the flu. Oseltamivir (Tamiflu), zanamivir (Relenza), peramivir (Rapivab), and baloxavir are examples of such medications (Xofluza). These medications can help to shorten your illness by a day or two and avoid serious complications.
Oseltamivir is a drug that is taken orally. Zanamivir is inhaled by a system close to an asthma inhaler and should not be used by those suffering from severe respiratory conditions such as asthma or lung disease.
Possible side effects of antiviral medications are nausea and vomiting. You can mitigate these side effects if the medication is taken with food.
Most circulating influenza strains have developed resistance to the older antiviral medications amantadine and rimantadine, which are no longer recommended.
Louie is the father behind the travel blog Browseeverywhere.com. He has a background in photography, E-commerce, and writing product reviews online at ConsumerReviews24. Traveling full time with his family was his ultimate past-time. If he's not typing at his laptop, you can probably find him watching movies.